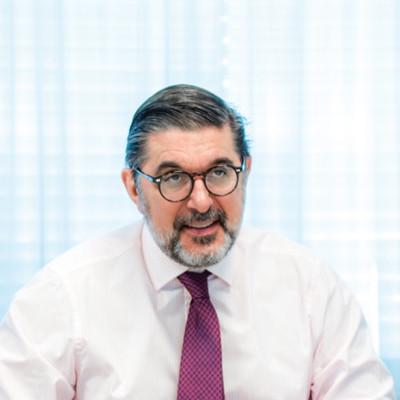 Bruno Strigini
Senior Adviser
Dr Bruno Strigini brings over 30 years of experience in healthcare with a successful track record in international executive leadership as President and CEO of Novartis Oncology from 2014 to 2018. He was previously President of Europe/Canada at Merck & Co, and also worked at Schering-Plough, UCB, and SmithKline Beecham, where his roles have included President of International operations, President of Japan and Asia-Pacific, Head of Global Marketing and Business Development, and Managing Director positions.

Dr Bruno Strigini currently serves as Chairman of the board of Owkin, a leading AI and machine learning company specialising in healthcare, he is a director of the Board at Neuraxpharm since 2021, a leading European specialty pharmaceutical company focused on the treatment of the central nervous system (CNS) and is a partner at OneHealth Partners, an advisory firm focused on capital raising and strategic transactions in the healthcare sector.

Qualifications
He holds a Master of Business Administration from IMD Lausanne, Switzerland, a PharmD from the University of Montpellier, France, and a master's degree in microbiology from Heriot-Watt University, United Kingdom. He has been an elected member of the French academy of Pharmacy since 2012 and in 2014 was awarded an honorary doctorate from UIMP in Spain.