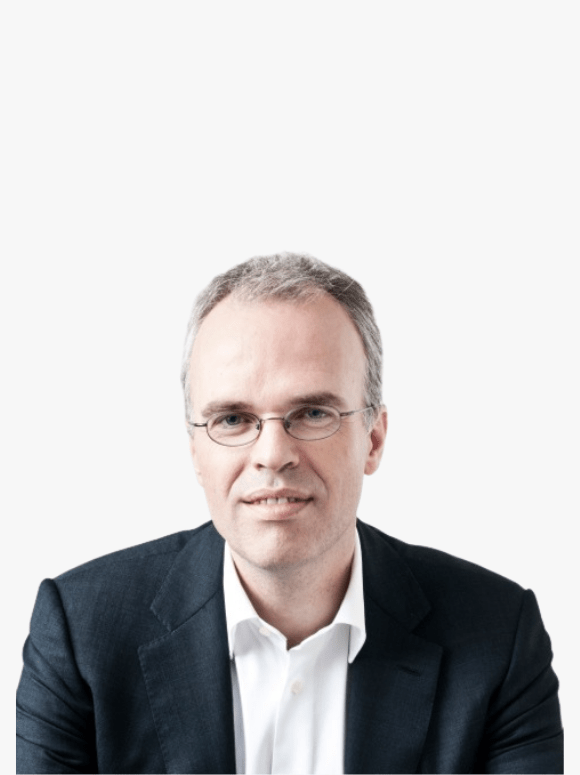 Jurgen van Breukelen
Senior Adviser
Jurgen is a Senior Adviser at Permira, covering the Benelux region.

He spent 21 years of his career at the professional services firm KPMG. At KPMG, Jurgen had various leadership roles, including as CEO of KPMG in the Netherlands. He was also a member of the Global Executive Team and Global Board of KPMG, where he chaired KPMG's Global Quality & Risk Committee.

Since 2015 Jurgen was Chairman of the Board of Altice, a convergent global leader in telecom, content, media, entertainment and advertising. Altice services 50 million customers in 15 countries, including the US, France, Portugal and Israel.

Furthermore, he is a member of the Board of the Vereniging van Effecten Uitgevende Organisaties (Dutch Association of Securities Issuing Organisations), and is a Non-Executive Director at the Wisconsin, USA, based agricultural innovator Urus Group. He is also a Non-Executive Director at Damen Shipyards Group, a global leader in naval defense, yachting, workboat and mid-sized vessel shipbuilding, engineering and shiprepair. In addition, he is a member of the Advisory Board of Edge Technologies, a European real estate developer of innovative, healthy and sustainable buildings.

Finally, he is a member of the Advisory Board of the Rotterdam School of Management, Erasmus University Rotterdam.
Qualifications
Jurgen graduated with a degree in Economics from the Erasmus University Rotterdam.