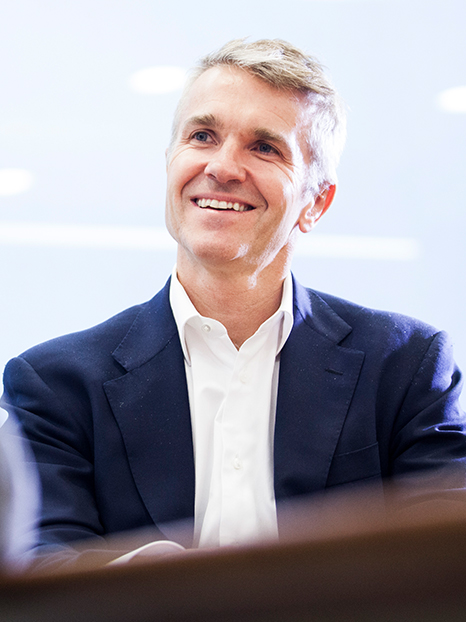 Richard Sanders
Partner
Richard focuses on investment opportunities in the Technology team. He is a member of the main funds Investment Committee and the Executive Committee. He spent the first nine years at Permira based in the London office before relocating in 2008 to set up the Menlo Park office.

Richard returned to London in 2011. He has worked on numerous transactions including ABS, Allegro, Boats Group, Freescale Semiconductor, Genesys, Inmarsat, Intelsat, NDS, Synamedia, TeamViewer and Teraco.

Prior to joining Permira, Richard worked for Morgan Stanley in London in the M&A and High Yield Capital Markets divisions.
Qualifications
Richard has a degree in Classics from Oxford University, England, and an MBA from the Graduate School of Business, Stanford, USA.
Office
Permira Advisers LLP
80 Pall Mall
London
SW1Y 5ES
United Kingdom